CONNECTING WORLDWIDE PROFESSIONALS
JP SEARCH
JP Search is a recruitment firm that has established a leading presence in the professional recruitment industry. We work on a global basis across all major industries.

We exceed your expectations and bring forward excellent service to all our clients

We achieved recognition from Global Corporate Clients and candidates because we provide personalized services to all our clients and candidates.
OUR STORY
JP Search is a Singapore Recruitment & Executive Search Group with offices in Singapore and Malaysia.
With our expertise in recruitment, we connect you to opportunities internationally.
PARTNERING WITH US
At JP Search, we tailor our solutions and approach where we work towards exceeding your expectations.
Our key insights, industry analysis, and strategies are the key strengths that we support our clientele.
We strongly believe in developing our people to provide the best for our clients and candidates.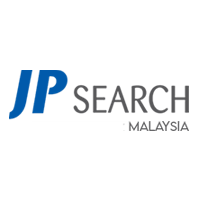 Agensi Pekerjaan JP Search Sdn Bhd
( Formally known as JP Search Sdn Bhd)
SERVICES
Search and Selection
Our Search and Selection solutions will help you to secure talents with the right experience, competencies and cultural fit. With the flexibility of our methodology, we provide solutions best suited to your needs and requirements. We focus on a combination of research-driven approaches, extensive candidate database, regional networks and advertising platforms. With our regional expertise and team of experience professional recruiters, we are able to offer customised solutions and methodology for each recruitment process.
Local recruitment
JP Search's focus on finding the best candidate for you, quickly and without fuss. Our approach is result-oriented and focuses upon providing a solution.  Given recent market conditions on the continued candidate shortages that have arisen over the recent years, it is imperative to be proactive in our strategy to ensure every initiative is considered to identify the best candidate.  We ensure that all our candidates are of the best qualities possible and we strictly believe in placing the right talent in the right career path.
Overseas recruitment
JP Search has been organizing Recruitment Drives and Career Events on behalf of clients across Asia. We are experts in recruitment of talents for full time & contract employees and working holiday placements to many countries. Our extensive network enabled us to link opportunities to local job seekers and students across Asia. We will prepare our candidates for suitable positions through our exclusive process of shortlisting and interviewing to ensure that the candidates are suitable for the positions. In addition, we have collaboration with overseas recruitment agencies to fulfill the designated country requirements for foreign candidates. We prepare shortlisted candidates to be qualified, ready to be deployed and support all the documentation processing matters prior to their departure to the designated countries.
Student recruitment (Japan)
JP Search provides students for internship programs in Japan in areas such as Hospitality and Accommodation Industry, Automobile Repair and Maintenance, Food & Beverage Manufacturing, Care Workers, Building Cleaning Management, Machine Parts & Tooling Industries, Industrial Machinery Industries, Electric, Electronics and Information Industries, Construction Industry, Shipbuilding and Ship Machinery Industry, Aviation Industry, Agriculture and Fishery & Aquaculture.
METHODOLOGY
OPPORTUNITIES
Claire Koay
2020-12-14T10:13:31+00:00
Claire Koay2020-12-14T10:13:31+00:00
Responsibilities: Visual Composer: Be maintainable & effective. More attractive. [...]
Claire Koay
2020-12-14T10:12:47+00:00
Claire Koay2020-12-14T10:12:47+00:00
Responsibilities: Entrust with the promotion and management of system projects [...]